atlas
My senior capstone project, Atlas, is a platform that provides authentic local perspectives from every corner of the globe. The site is updated quarterly and hosts country-specific information and survival tips as well as current music, fashion, and food recommendations. I spent the year interviewing international students to find out what's hot in their respective country, along with tips and tricks that foreign visitors might not be aware of. Atlas aims to be your international survival kit to help you stay current on global cultures and their local influences.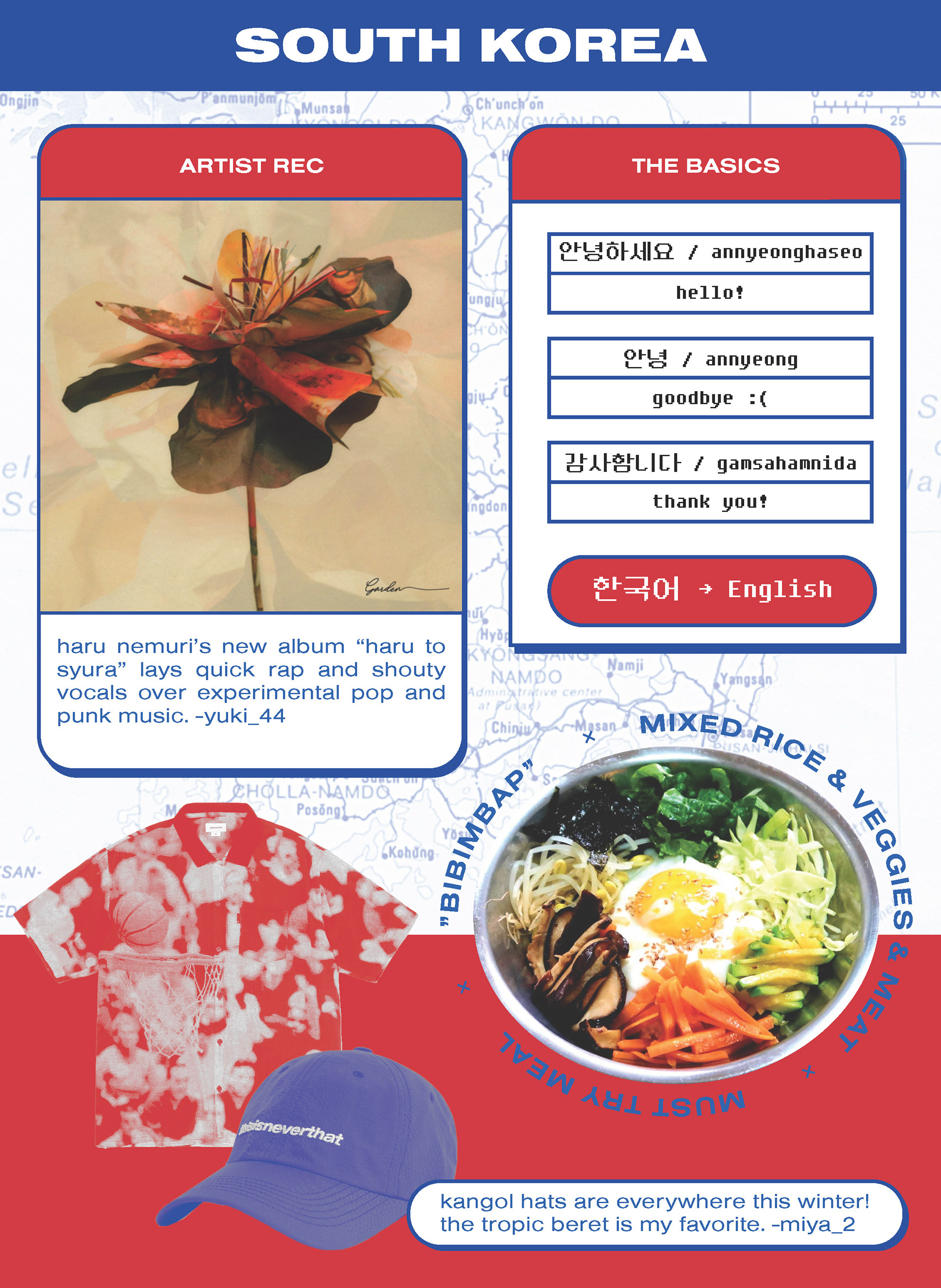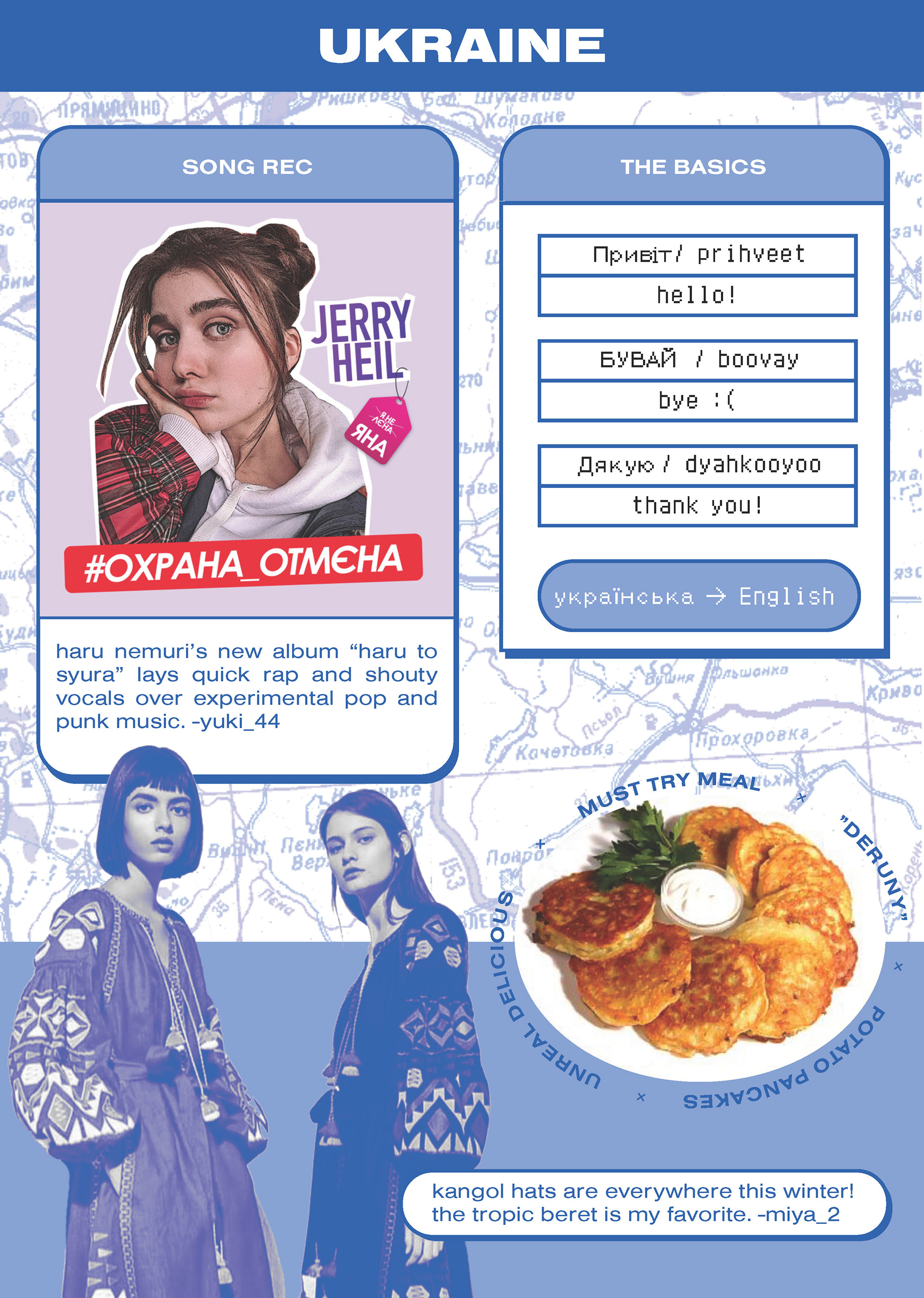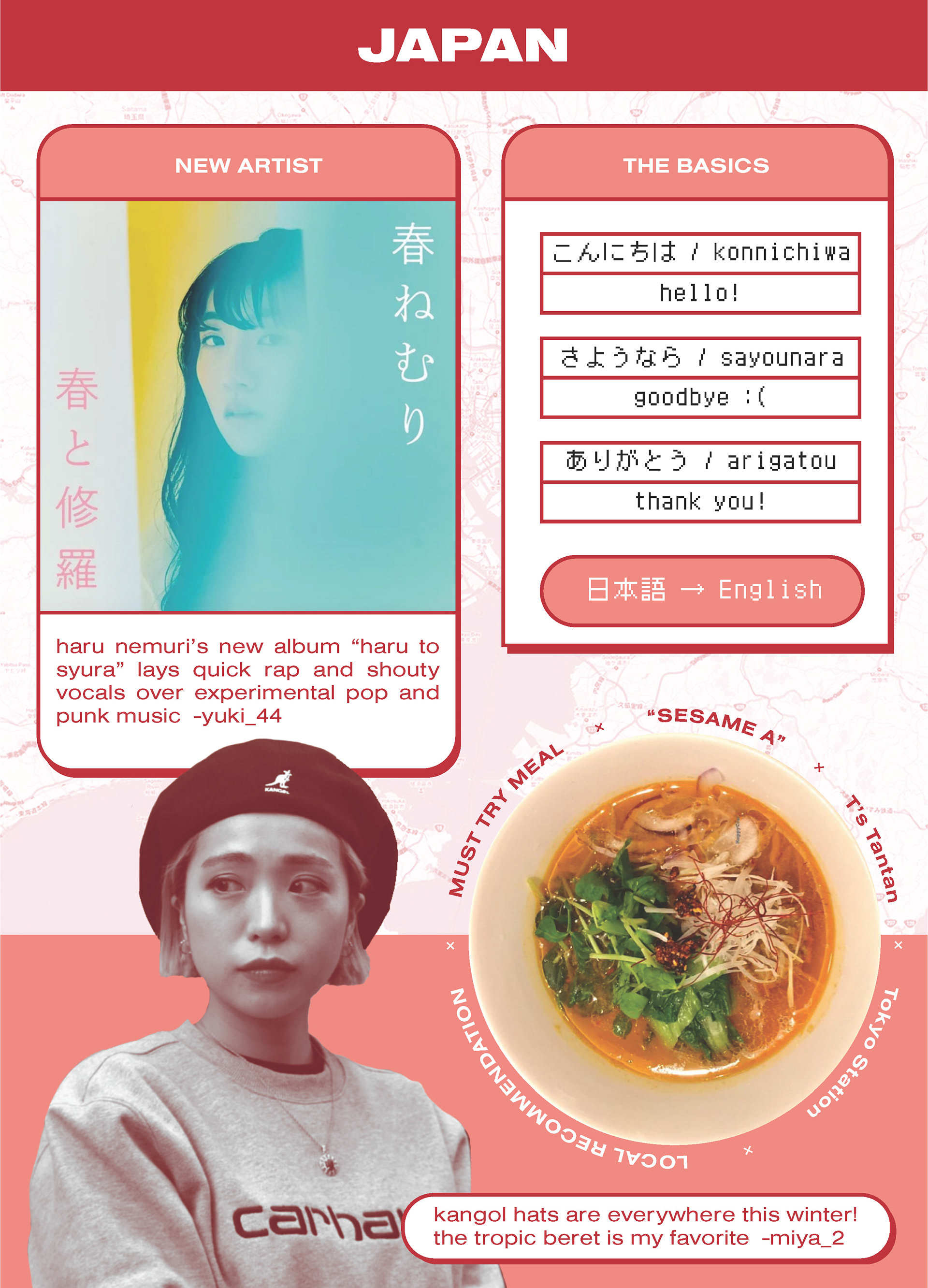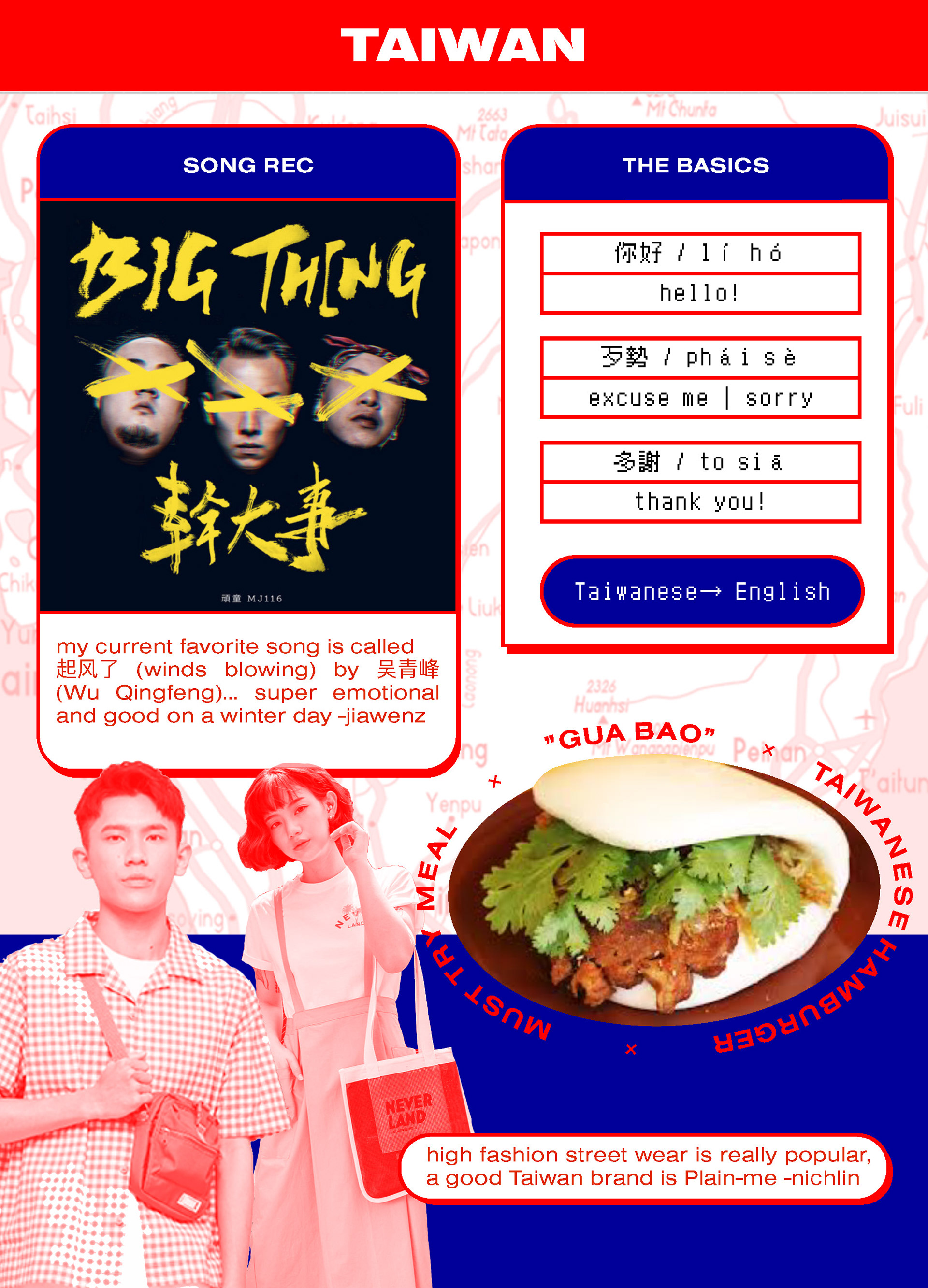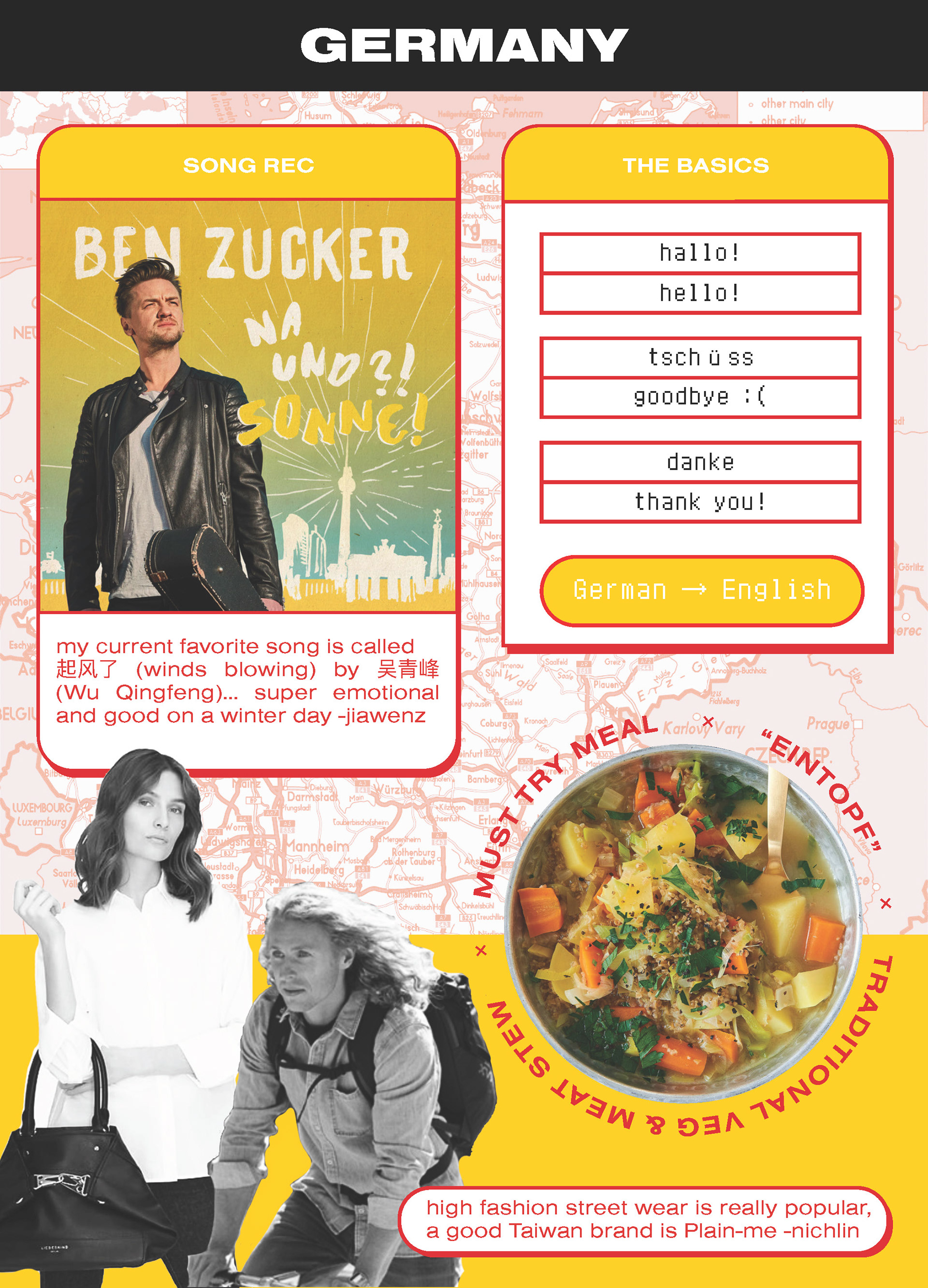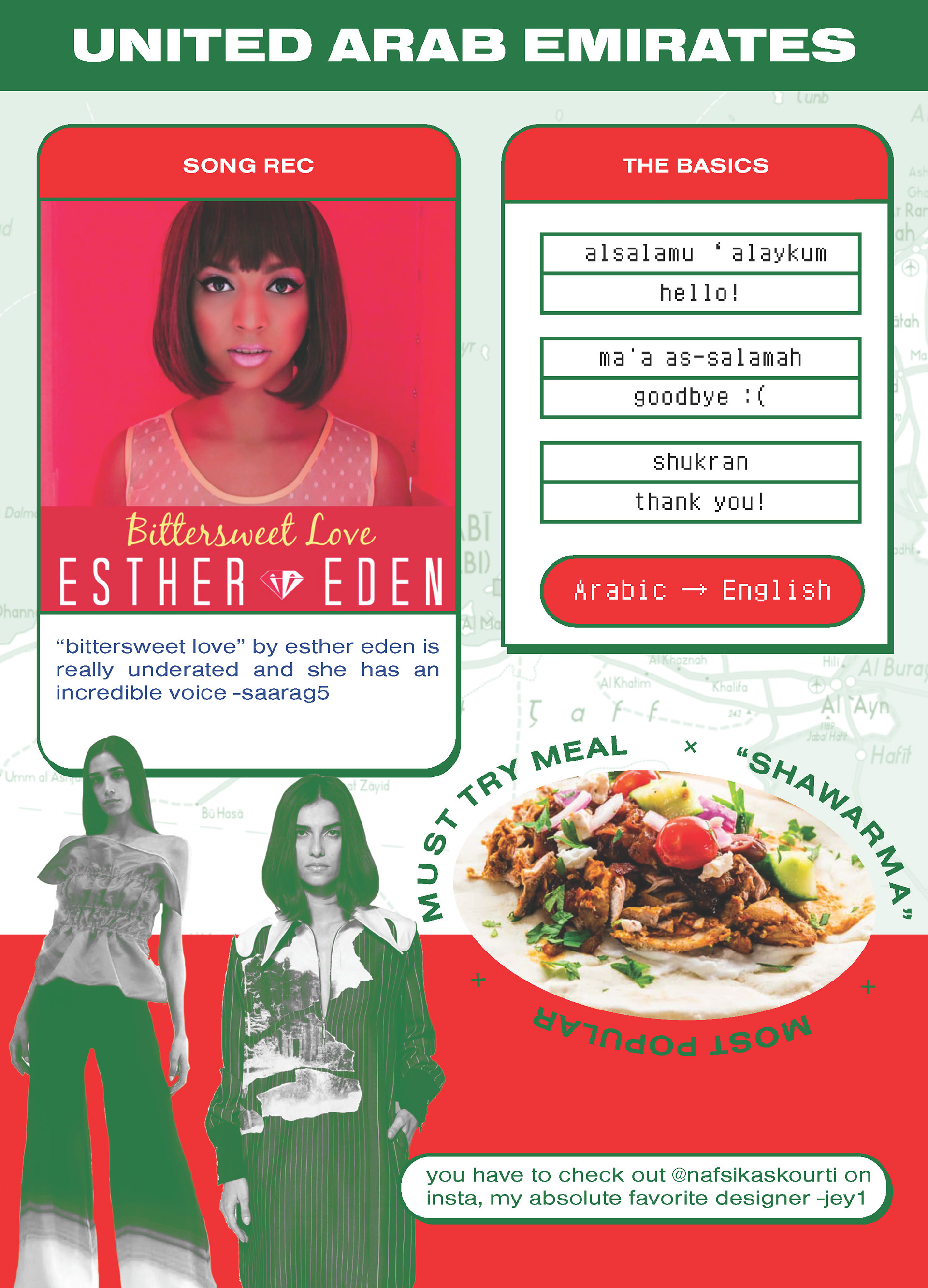 Pages from quarterly magazine that list the trend reports and information found on website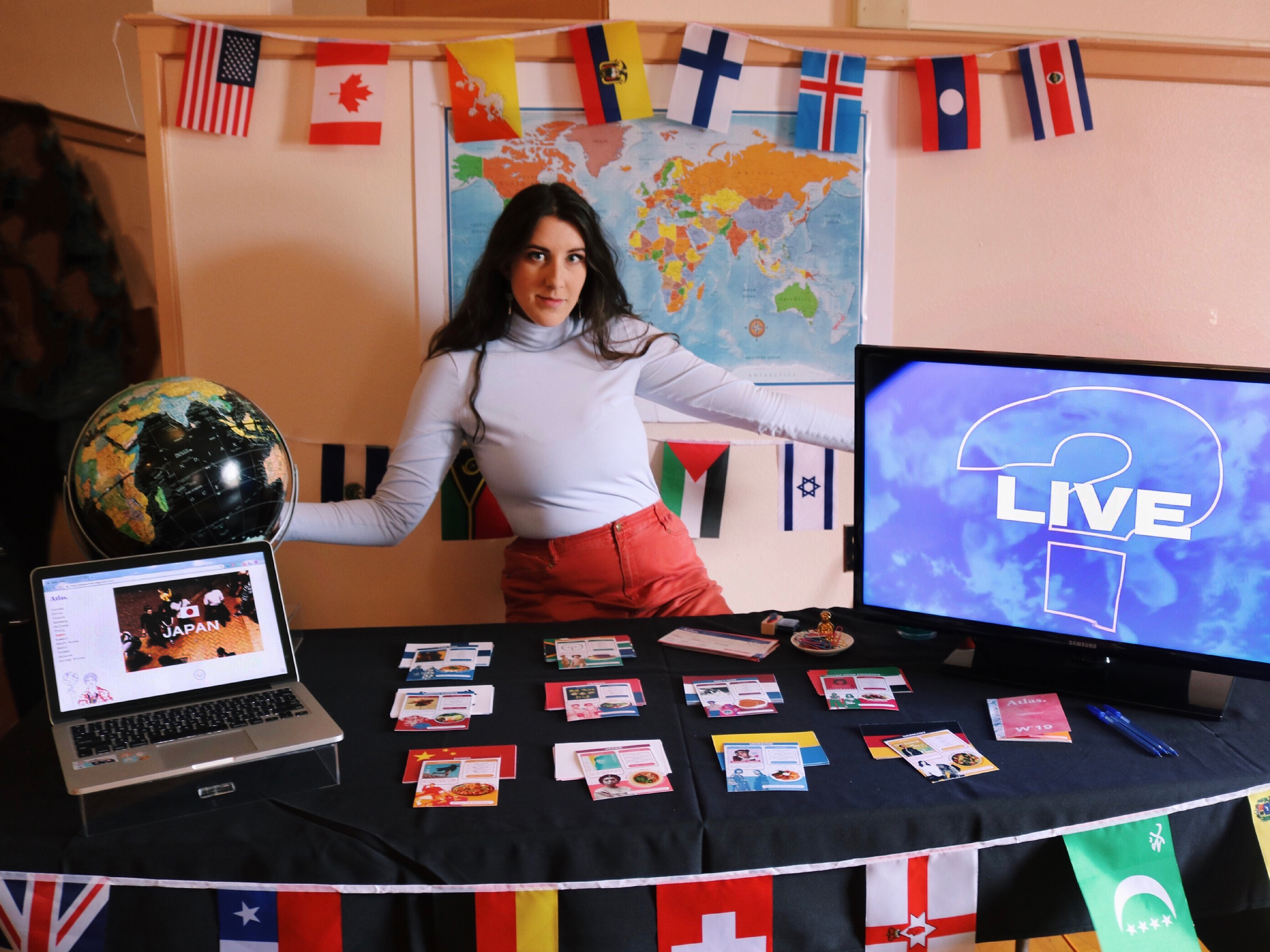 Thesis show presentation!